Resume Database (also known as Resume Search) is a part of CareerBuilder for Employers' product suite. I was a lead designer for this team to modernize the product.
My Roles
Worked closely with UX Researcher and PM
Created interactive prototype to iterate and test
Worked with engineering team for feature prioritization
Whiteboarding session with engineer to plan the page
The Resume Database product hadn't been updated a while. The visual and interaction had an outdated look and we were tasked to improve the product.
There was additional challenge to the team when I joined: we inherited a broken relationship within the product team. There was tension along different departments. In addition to making the Resume Search experience better, restoring a healthy partnership was needed.
I was paired with a UX researcher to gather insights and alignment using interactive prototypes and wireframes. We conducted usability testing and interviews twice a month, and we were able to bring the team along to our interviews. This was proven to be a crucial piece to help in mending the relationship. By hearing the feedback firsthand, together, we focused our efforts into the products, not our differences. By third month, we were in a better relationship space.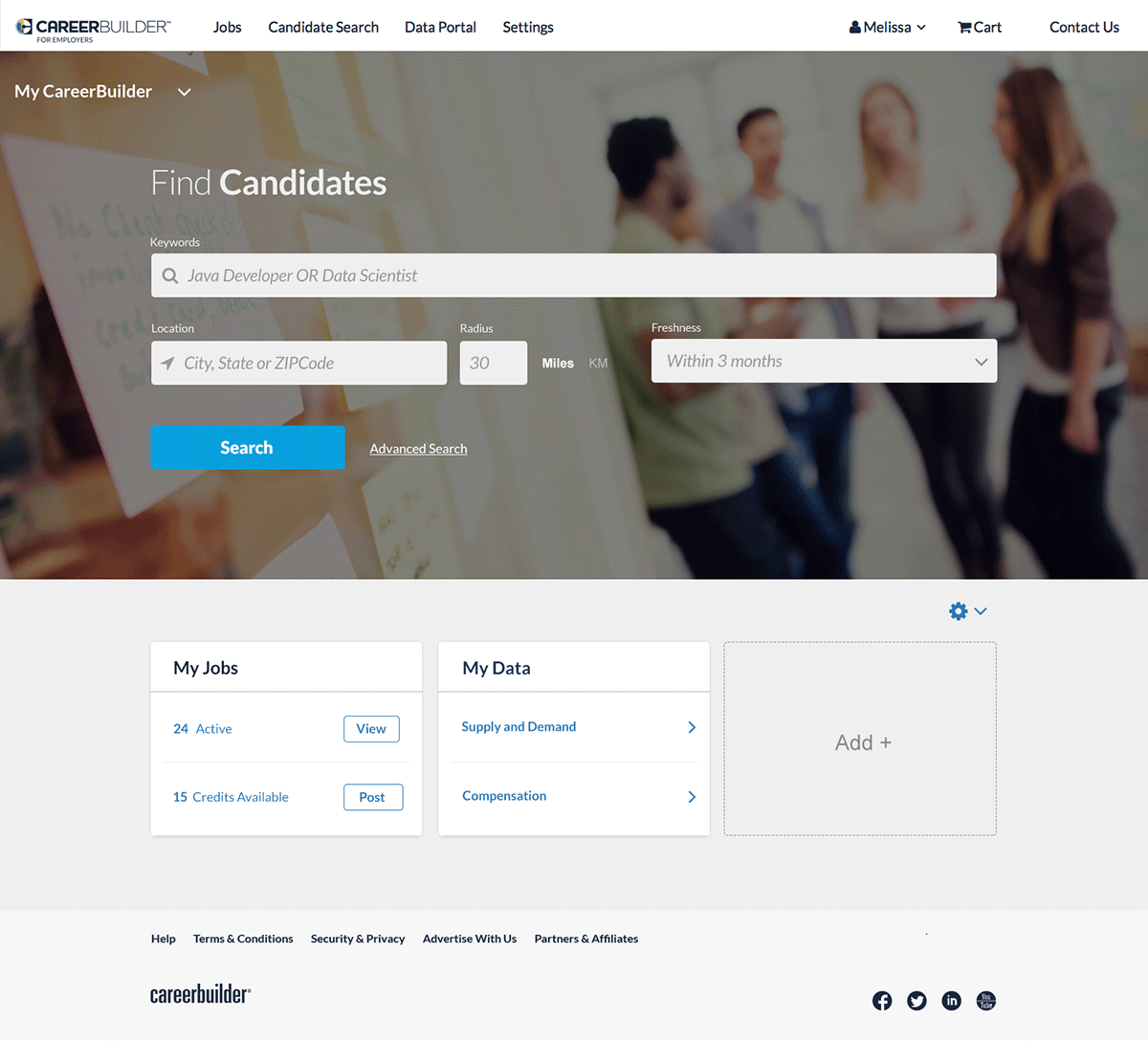 Resume Database homepage
There are a number of takeaways we learned during our test sessions:
Recruiters main currency is the number of clicks
The users we tested gauged search quality and efficiency by the number of clicks they had to perform subsequently after the main search. The smallest amount of clicks, the better it was.

Resume Database Wireframe
"Number of results" is a key indicator
We found that our users look at the number of results very closely. This was an important data to plan the recruiters next action. They wanted to filter results to a "workable" results. It was important that they could scan, then decided to move on or drill in. As a result, we made this number very prominent above the fold.
Search result highlighting ranking
Boost confidence data
To help with search efficiency, we added insights and metrics that allow quick scan of the search result page. We tested "% of match" and yielded some good results during our tests.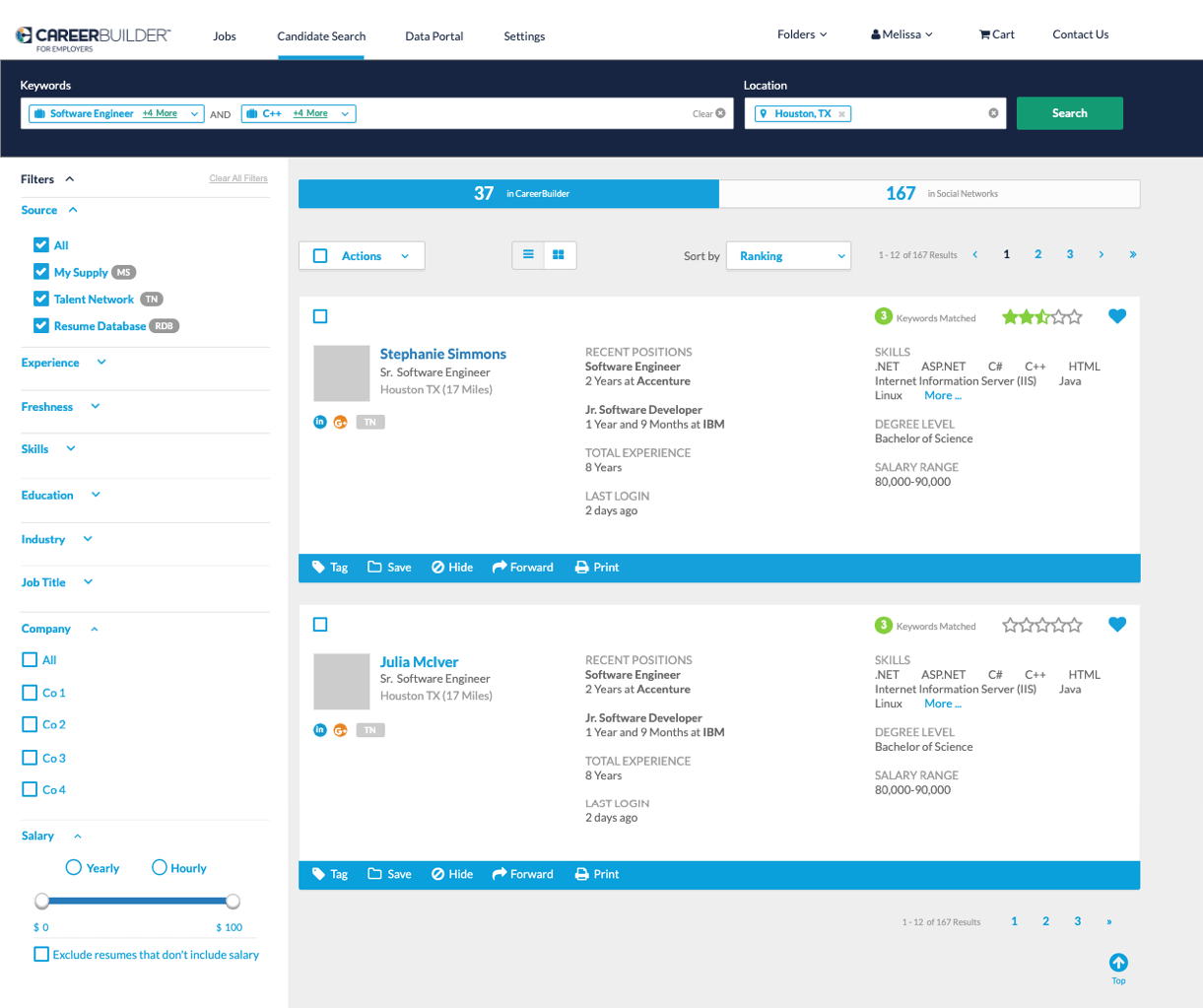 Resume Database search result page design